SEAFOOD
---
Our Business and Products
Coorong Wild Seafood prides itself on offering the best seafood the Coorong and Lakes offer. The variety of saltwater and freshwater species showcase the unique ecosystem and the clean and green environment they are carefully harvested from.
Glen brings his daily catch home from The Coorong, one of the most beautiful wilderness areas in Australia only a two-hour drive south of Adelaide.
Tracy operates the processing business based in Meningie, South Australia. Our award-winning produce has been supplied since 1993 through a range of outlets. Our seafood is also served at some of the top restaurants and function centres in Australia.
We generate employment for a small team of locals as we operate in a small regional community. We both take an active role in the management of the fishery participating on several committees, as well as promoting the industry, town and region at markets, festivals and special events.
Our Retailers & Distributors
Adelaide Showgrounds Farmers Market - Sundays
St Michaels Hahndorf Market – 3rd Saturday monthly
My Butcher on James – Mt Gambier
Shelton's Butcher – Mt Gambier
Ferguson Australia – Foodland and IGA supermarkets
International Oyster & Seafood – Franklin Street, Adelaide
Samtass Bros Seafood – Richmond Road, Richmond
Or email us to find out where you can buy our products at a place close to you.
Our Fishery
The Lakes and Coorong Fishery is a coastal inshore fishery, operating partly in the Coorong National Park, and a RAMSAR listed wetland of international significance.
Using low impact fishing methods means the fishery has an ecosystem based focus and was recognised nationally and internationally for it's world first Environmental Management Plan in 1998.
Marine Stewardship Certification for 4 key species was achieved in June 2008.   The fishery has recently undergone a full re-certification, required every 5 years and was undertaken to demonstrate to the people of South Australia that the commercial fishermen were responsible stewards of the shared resource.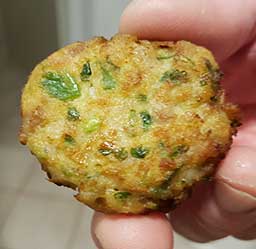 Thai Fish Cake Recipe Coming Soon